Subscribe to:
Introduction to Essential Oils
Discover the Healing Power of 7 Essential Oils and How to Use Them In Your Daily Routine
Are you tired of relying on conventional medicine to address your health and wellness needs?
Are you looking for natural and effective alternatives to support your body and mind?
If so, we invite you to subscribe below to enjoy our eight-part email series designed to provide you with in-depth knowledge about the benefits and uses of essential oils.
Here's a brief overview of what you can expect from each email:
Email 1: Introduction to Essential Oils
Email 2: Lavender Essential Oil ~ Why its called the "Mother of All Essential Oils"
Email 3: Lemon Essential Oil ~ Discover in-depth uses for Lemon Essential Oil for body and home...
Email 4: Peppermint Essential Oil ~ Learn amazing benefits of Peppermint Essential Oil...
Email 5: Frankincense Essential Oil ~ The "King of Oils" It's nobility is well deserved...
Email 6: Tea Tree Essential Oil ~ Improve your skin health, wellness and so much more with Tea Tree essential oil.
Email 7: Eucalyptus Essential Oil ~ Amazing reasons why to incorporate Eucalyptus Essential Oil into your daily routine.
Email 8: Rose Essential Oil ~ The "Queen of Oils" - Discover one of the most precious and versatile oils available...
---
We know using essential oils can be overwhelming for beginners, that's why this email series is designed to give you tons of ways to use Essential Oils safely and effectively.
Whether you're new to essential oils or a seasoned user, our emails are packed with helpful tips and information so you can get the most out of these incredible oils.
But that's not all - as a subscriber, you'll also learn about exclusive discounts and promotions on our essential oils and diffuser products.
See why we're passionate about providing therapeutic-quality essential oils that are ethically sourced and "seed-to-seal" processed, and we want to share that passion with you.
---
To sign up, simply enter your name and email address in the form below.
You'll receive the first email in the sequence right away, and the rest will follow over the next few days.
Thank you and we look forward to sharing the incredible world of essential oils with you.
To Your Health and Wellness,
Craig and Deborah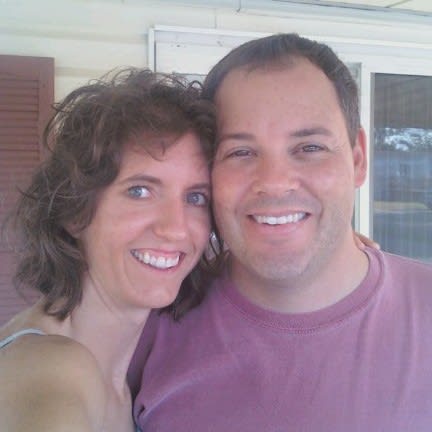 P.S. There are a few texts that go along with this email series. Your phone number and email stays in-house and is never shared anywhere.