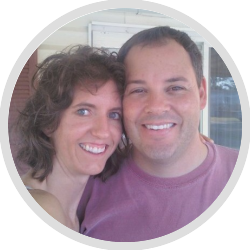 Welcome Friends!
We're so happy you stopped by.
It is with great pride we are able to share with you THE most authentic Essential Oils in the world!
Essential Oils showcased on this site are from a company that - in our humble opinions - are able to provide you with purity confidence, and freedom...(to live life your way)!
Confidence comes from knowing the bottles of essential oils and oil-infused products produced meet or exceed all of the health, safety, and purity standards set forth in the industry.
So if results are important to you, we hope you spend some time reading and discovering the many --uses and benefits-- of incorporating pure essential oils and infused products into your life and home, and in creating a healthy environment for you and your loved ones.
By chance, if all your questions haven't been answered on this site, please don't hesitate to reach out to us! We look forward to hearing from you!
Warm Regards,... Craig & Deborah Hardman
www.OilsForLiving.us
Craig & Deborah Hardman
Young Living Brand Partner
Brand Partner # 16198019
cd02@hardmanenterprises.com